One Opti as Featured on NET25's Kada Umaga
ABOUT ONE OPTI
ONE OPTI LIFESTYLE INTERNATIONAL, OPC
One Opti Lifestyle International, OPC, is one of the health and wellness industry's quickest developing organizations, and not for reasons unknown! Our promise to finding naturally sourced ingredients and extracts from around the globe is only the start. We utilize those ingredients to handcraft well-being, all-natural products for your health and body.

OUR SECRET
The way into our success is (and consistently has been!) taking your health and wellness to the next level by improving your wellbeing with the best natural wellness products available. Whether you want to deeply hydrate and moisturize, internal cleansing, minimize the signs of aging, or simply soothe and protect your skin, we have high-quality health and wellness product for you! We are confident about the quality of our products since we've tried… and tried… and fizzled… and tried some more, before prevailing in making world-class products for you!
OUR PLEDGE
Our ultimate goal is to help our customers in their quest to live a healthy, natural lifestyle by offering high-quality wellness products at an affordable price. We encourage you to explore the opportunities of using our products to enhance your wellbeing. As we grow, we continue to pursue our vision of providing all-natural, competitively priced products that our customers will love.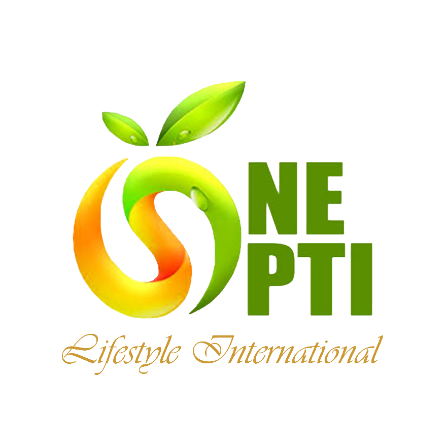 We believe that our company can sustain quality products, excellent customer care, that will make us successful in accomplishing in our expansion market goals.  

OUR MISSION
OPPORTUNITIES
To offer an opportunity through our diverse products using the one of a kind marketing method resulting in total customer satisfaction.  

We are the leading provider of high quality health and wellness products in the world where we bring with us the people who have contributed to the overall success of our company.

Licenses and Certifications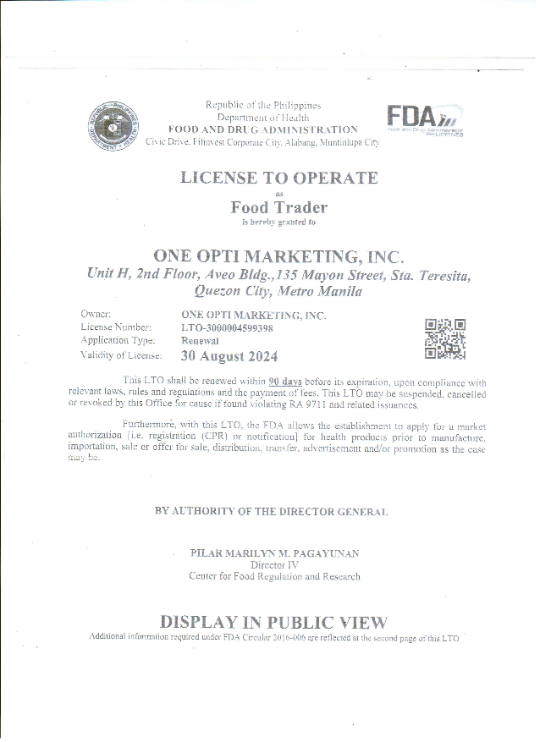 FDA License to Operate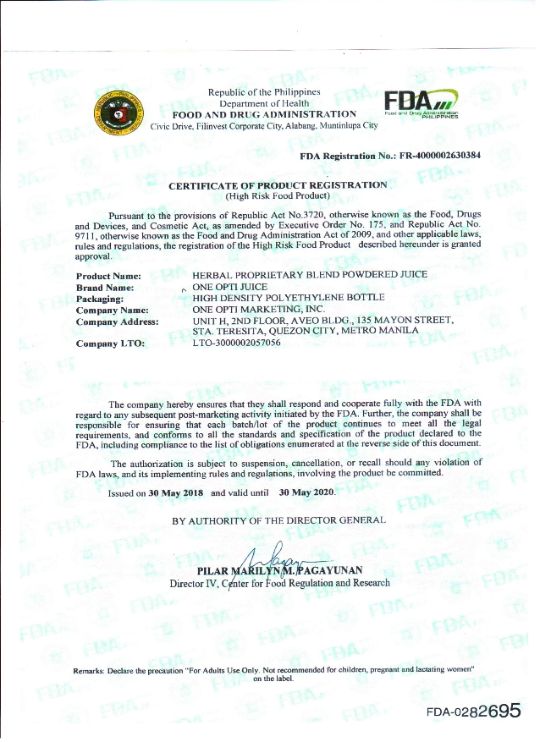 FDA Certificate of Product Registration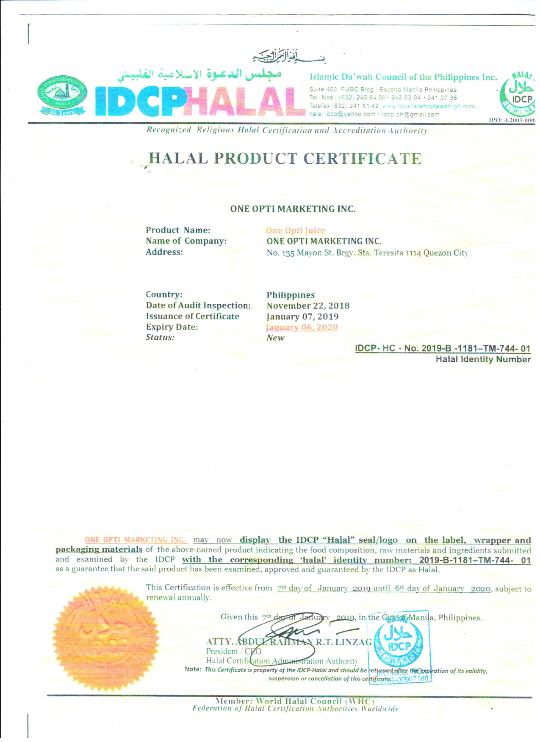 HALAL Product Certificate
IDCP-HC-No. 2019-B-1181-TM-744-01